Facebook ads VS Google AdWords: Should I invest on Facebook ads or Google AdWords or both the networks?
Traffic, leads, sales – you want all these for your business but the heightened competition on the web has become demanding – work hours have increased and return decreased.
It is difficult for a business especially a startup working with a limited budget to come up in organic search but Pay-Per-Click (PPC) marketing works well for every business.
There are many success stories in PPC marketing but you need to narrow down your focus on core marketing. And PPC isn't only about Google AdWords.
Google serves approximately 40K searches per second but this figure is going up with each passing day. AdWords, the ad network of Google, claims more than 33% of global digital ad revenue. But Facebook boasts of approximately 1.18B daily active users.
Which ad network is the best? Which would work for your business? Which network should I invest in?
These are some of the questions you need to answer in order to choose a network. In my opinion, both networks would work well, if you can choose the right platform for your ads.
Let's start with Facebook that has several features that make this social giant great for PPC marketing.
Low Budget
Facebook isn't for low budget ads but for businesses with a low marketing budget. The CPC of Facebook is quite low in comparison to the CPC of Google AdWords but the results of both the PPC platforms are stunning.
In the UK, the average spending on Facebook ads is £1 a day and in the US it is $1 per day. And you can connect to thousands of targeted customers at this little money. But it is very difficult to get clicks on Google AdWords at this price. Brian Carter, an Internet marketer, ran Facebook ads at $1 per day for 30 days and reached 120K viewers. He reported a CTR of 3% and his average CPC was $0.21.
Specific Targeting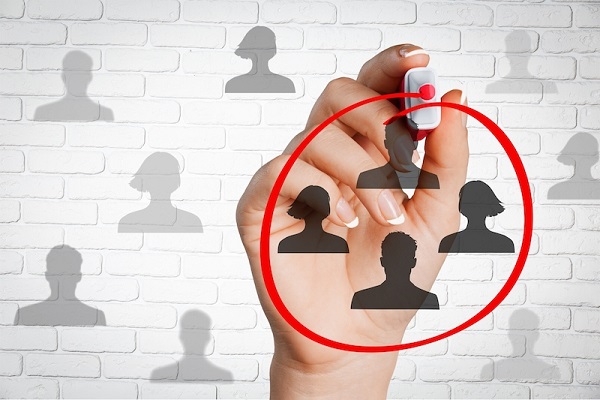 It is only Facebook that allows targeting specific groups like outdoor enthusiasts and. If you have a product that is strictly for selected users then you should look no further than Facebook.
Unique Products
When you are using innovative methods to promote your business or the business requires innovative ways for promotion then Facebook is the best platform. For example, if you are running a visual advertisement that has the potential to go viral then it has to be on Facebook. Similarly, an ad that requires a picture would perform well on Facebook.
Brand Consistency
On Facebook, you can connect potential customers to your brand with your advertisement. They can easily relate your ad with your Facebook page and in this way stay connected to your brand even without following your Facebook page.
You see Facebook is great for visual advertisements, low-cost ads, and specific user targeting. But you should choose Google AdWords, if you want your business to come up in search results.
Here're the reasons for choosing AdWords
Hardcore Business
AdWords ads have a high CTR because the ads are displayed to viewers searching for information related to your large or small business. It is like targeted audiences knocking at your door. Another advantage of Google ads is in SERPs. You might not beat your competitors in search marketing but you can certainly give them a chase in PPC.
Mobile Ads
"More than 60% of online searches are done on mobiles"
The popularity of mobile searches is an all-time high. An interesting fact about mobile search is UK mobile users spend more time searching for information on their Smartphones than on desktops and laptops. If you want your business to come up on mobile searches then Google AdWords with all its ad extensions is the only way out.
Features available on Google AdWords like Google maps, video ads, call ads are missing on Facebook and for this reason, the social giant isn't suitable for mobile marketing.
Massive Reach
Google is omnipresent. Whether it is desktop search, mobile Internet, partner websites and global ad revenue, Google is far ahead than Facebook. So, if your objective is to increase your reach then Google AdWords is the only option available for you.
Sell Anything
Google AdWords is an open marketplace where you can sell anything you have. It isn't only about unique and innovative products but about everything. If you have anything to sell, Google AdWords can help in taking your product to targeted audiences.
Conclusion
The objective of PPC marketing is locating potential users and targeting them with compelling offers. I recommend both the ad networks because both have benefits. As an experienced marketer, I've promoted many businesses on both Facebook and AdWords and generated hot leads from PPC marketing.
I don't differentiate between Facebook and AdWords because both are giant ad networks with billions of users. And I suggest using both the networks with a focus on retargeting the clients. Believe me, you will get expected returns in PPC marketing.    
Source: https://uhurunetwork.com/facebook-ads-google-ads/
Media Challengers (Birendra kumar) is India's most successful SEO and PPC services company. We implement ALL online marketing techniques to make the business profitable. We are a Google certified agency partner. We have EXPERTISE IN SEO(SEARCH ENGINE OPTIMIZATION) AND PPC(PAY-PER-CLICK).
Do you want an instant result and traffic?
You are at the right place, we are committed for instant result (Call, Query Form, Traffic, view, etc..) generation. If you have any questions please let me know.
Our last month campaign performance
Since searching for a product or service online has become the order…